2023 Summer Womens+ Sunday Softball Softball · Any Womens+
Limited Spots Requires Annual 23 Membership
MonTueWedThuFriSatSun 9:00am to 3:00pm
Team Fees

Early Bird

$85.00

per player + 5.0% Processing Fee + $26.25 Membership Fee

Regular

$105.00

per player + 5.0% Processing Fee + $26.25 Membership Fee
Free Agent Fees

Early Bird

$85.00

+ 5.0% Processing Fee + $26.25 Membership Fee

Regular

$105.00

+ 5.0% Processing Fee + $26.25 Membership Fee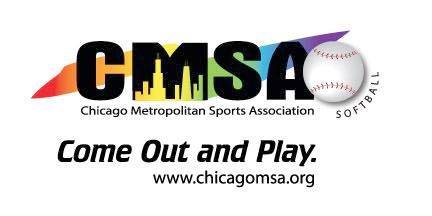 CMSA Sunday Women's + Softball!
We are an inclusive league that plays at Waveland Fields on Sundays. We have a great mix of veteran and new players. With over 20 teams, we have a team for everyone. The teams in our league are mostly full! If you are interested in joining our league, please email wpslacommish@chicagomsa.org.
League Information
2023 League Updates & Rules
Full Rules: Provided at our manager's meeting.
Most rules follow USA/ASA guidelines.
Restricted Bat Information: W+SL follows all USA/ASA-certified equipment standards 2023
Rain Out Communications
In order of action taken:
Facebook Post Quickest & Easiest
League-wide message via League Apps Players control their own information and the ways they receive messages, please make sure your contact information is accurate and you've elected to receive notifications.
Email to managers via wpslcommish@chicagomsa.org
Full details and any additional information will be sent to managers directly from the league email.
Note: There will be no phone calls!
Important Links
Like us on Facebook to learn more about our league and follow updates, photos & events
Follow us on Instagram: chicago.cmsa.womens.softball
Visit ASANA to learn more about the World Series
Questions & Feedback
Email us at wpslcommish@chicagomsa.org
Thank you to all of our returning players and welcome to all of our new members!!