Canceled
2022 Open Fall Softball Softball · Any Open
Canceled Requires Annual 23 Membership
MonTueWedThuFriSatSun 1:00pm to 5:15pm
Team Fees

Regular

$85.00

per player + 4.0% Processing Fee + $26.00 Membership Fee
Free Agent Fees

Regular

$85.00

+ 4.0% Processing Fee + $26.00 Membership Fee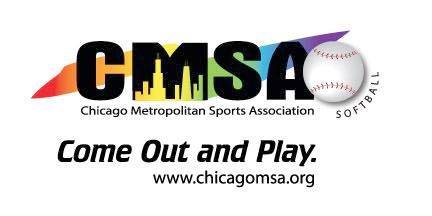 CMSA Open Division Fall Softball 2022 Canceled
To all perspective Fall Softball Players,
Each season CMSA strives to provide the best sports experience to all its participants. Unfortunately, this year fall softball registrations have fallen significantly short of our expectations. Given the lack of players and teams, the budget and scheduling logistics simply do not support moving forward. Accordingly, we must inform you that we are forced to cancel this year's season.
Deposits will be refunded to their original payment method over the next few days. Thanks for your understanding.
We look forward to seeing you next spring for our usual summer league. In the meantime, stay safe!

CMSA Softball is one of the largest LGBT softball leagues in the country CMSA Open Division Softball is open to all individuals regardless of gender.
If you are looking to participate in CMSA's Women's Division Softball, please email womenssoftball@chicagomsa.org.