2022 Women's Sunday Softball Softball · Any Womens+
Requires Annual 22 Membership
MonTueWedThuFriSatSun 10:00am to 3:00pm
Team Fees

Early Bird

$80.00

per player + 4.0% Processing Fee + $26.00 Membership Fee

Regular

$100.00

per player + 4.0% Processing Fee + $26.00 Membership Fee
Free Agent Fees

Early Bird

$80.00

+ 4.0% Processing Fee + $26.00 Membership Fee

Regular

$100.00

+ 4.0% Processing Fee + $26.00 Membership Fee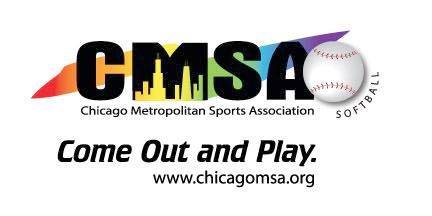 CMSA Sunday Women's Softball !

If you are looking to participate in CMSA's Open Sunday Softball, please email them directly at commissioneross@chicagomsa.org.


League Documents
2022 League Updates & Rules

Full Rules: Provided at our manager's meeting.
Restricted Bat Information: WSSL follows all ASA certified equipment standards

2022 Rain Out Communications
In order of action taken:

Facebook Post Quickest & Easiest

League-wide message via LeagueApps Players control their own information and the ways they receive message, please make sure your contact information is accurate and you've elected to receive notifications.

Email to managers via womenssoftball@chicagomsa.org

Full details and any additional information will be sent to managers directly form the league email.
There will be no phone calls!
Links and Questions
Important Links
Like us on Facebook to learn more about our league and follow updates, photos & events
Visit ASANA to learn more about the World Series
Questions & Feedback
Email us at womenssoftball@chicagomsa.org
Thank you to all of our returning players and welcome to all of our new members!!