At Capacity
2021 Open Fall Softball Softball · Any Open
Sold Out Requires Annual 22 Membership
MonTueWedThuFriSatSun 1:15pm to 6:15pm
Free Agent Fees

Regular

$83.20

+ $26.00 Membership Fee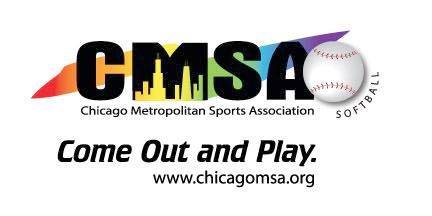 CMSA Open Division Fall Softball
CMSA Softball is one of the largest LGBT softball leagues in the country - come out and play with us for Fall 2021 as well! CMSA Open Division Fall Softball is open to all individuals regardless of gender.
If you are looking to participate in CMSA's Women's Division Softball, please email womenssoftball@chicagomsa.org.


CAPTAINS AND PLAYERS Please follow the registration process listed below.
1) The team captain MUST first register their team by paying their individual player fee (please remember to pay your individual player fee FIRST).


2) Once the team is set up and the primary captain's player fee is paid, players can register either by selecting "team player" or by the captain inviting his/her players via email.

3) Captains can check their own registrations.

4) Players are still required to pay the CMSA membership of $26 for 2021-2022 season.


IMPORTANT INFORMATION
Please email OpenFallSoftball@chicagomsa.org to ensure availability for your team or you as a player.
Registration Process: The CMSA Open Division Softball Board and CMSA Finance Committee are requesting that all fees be processed online.

CMSA Membership: Please remember that all players MUST be current CMSA Members. The fee to become a CMSA Member is $26, which is in addition to your individual softball player fee. Your CMSA Membership is valid each year from 9/1 - 8/31.

CMSA Open Fall Softball Fees: Please remember there are 2 fees associated with CMSA Open Fall Softball. Fees: CMSA Membership Fee (this is the $26.00 annual membership fee charged by CMSA to be a member of the CMSA Organization; this fee is valid from 9/1 - 8/31) and the Individual Player Fee (this is the fee to participate as an individual in CMSA Open Fall Softball).
The Individual Player Fee for the 2021 CMSA Open Fall Softball Season is $80.

Schedule: Games are scheduled to begin on September 19th and will conclude on November 7.

Game Times: Games are scheduled to begin at approximately 1:15 pm and conclude approximately 5.15 or 6.15 pm.



Thank you to all of our returning players, and welcome to all of our new members!!