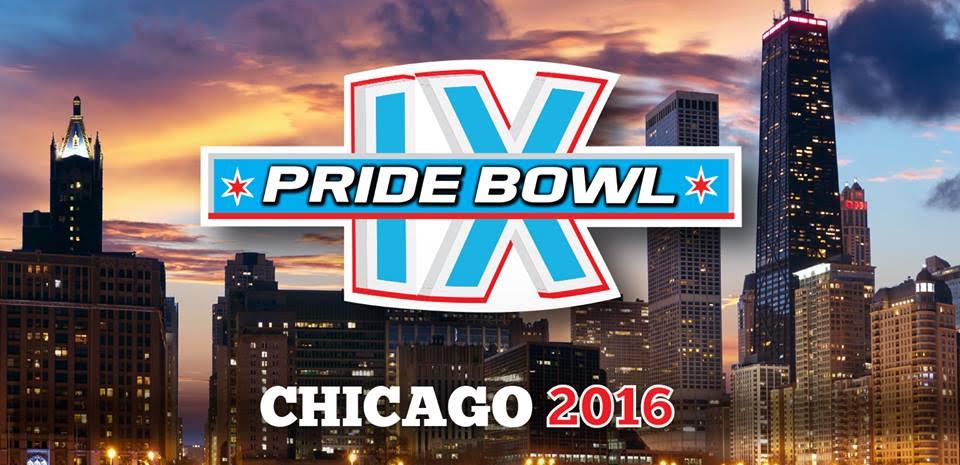 CMSA is proud to present PRIDE BOWL IX



Contact the Tournament

:
mensfootball@chicagomsa.org
The Chicago Metropolitan Sports Association is pleased to announce that Pride Bowl IX will take place on June 24th and 25th, 2016. The event will once again be held on Chicago's newly renovated Montrose Lakeside Fields.

Tournament Format: The tournament will have 3 divisions this year: "A", "B", and "Womens" (new this year). All teams are guaranteed 5 games. Play will begin at 8am both days and conclude by 5pm.
"A" division: Atlanta, Ballz Deep, Boston Hancocks, Chicago Freeze, Cleveland Rockers, DC Admirals, DC Commanders, Denver Summit Blue, New York Shade, New York Warriors, Philadelphia Revolution, South Florida Shutdown, Washington Generals
"B" division: Atlanta, Boston Banshees, Boston Longfellows, Boston Minutemen, Chicago Blaze, Chicago B2s, Denver Summit Gold, Denver Summit Red, Houston Hurricanes, NYC Golden Girls, Queen City Pigs (Cincinatti), Seattle Boom, Washington DC, Flint H20s
Women's: Chicago Renegades, Chicago Diesel Daisies, Mile High Club Blue, Team St Louis, Washington Senators

Rules: We will use the NGFFL rulebook with the modifications listed below. (Note: This is for rules only--there is no out of town or straight/gay rule for team rosters).

Pride Bowl Rules Modifications:
(1) Each game consists of two 25 Minute halves.
(2) Halftime is 5 minutes.
(3) Overtime will begin 1st and goal from the 20 yard line.
(4) Consolation games on day 2 will be played with 30 minute running clock halves (no college timing after the 2 minute warning). The only stoppages will be for team timeouts.
Social Events: Social events will be scheduled each night beginning Thursday June 23rd culminating with the Chicago Pride Parade on Sunday June 26th.

Registration: The rate through April 30th is $650/team and increases to $750 thereafter. Please follow the appropriate registration link for your team:
Payment can be completed online (team fee + convenience fees) or checks (payable to CMSA) may be sent to: Michael Rice 1634 W. Farragut Avenue Unit 2 Chicago, IL 60640. Even if paying by check you must go through the online process to reserve your spot in the tournament!

Note--payment must be received in full within 10 business days of registering your team or the registration will be voided.

All of us in Chicago look forward to welcoming you back for one of the best weekends of the year in our town.

Please let us know if you have any questions by emailing mensfootball@chicagomsa.org or contacting Matt at 773.505.1142.